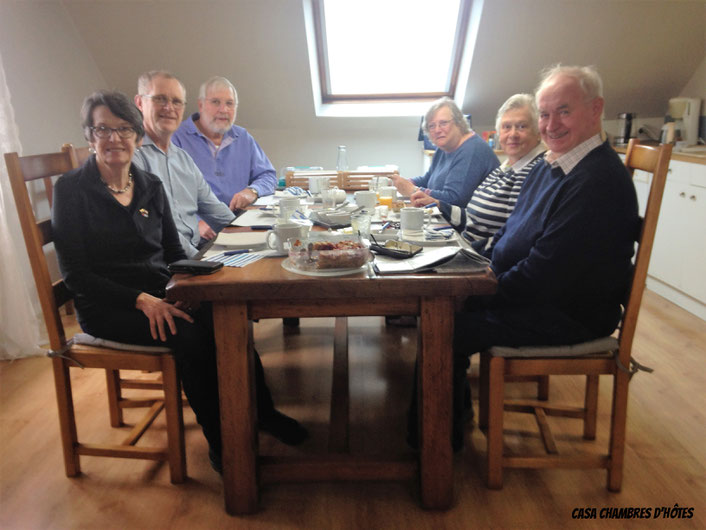 ANZAC WEEK 2018 - Nos visiteurs Australiens Margareth & Andrew Tinsley, Shirley & Philip Messinger, Christine & Steven Grant
Le fils de ces derniers, Dr Lachlan Grant est un historien militaire. Il est aussi l'arrière petit-fils de John Grant, artiste australien qui a sculpté les boiseries de la salle Victoria de Villers Bretonneux lors de la reconstruction de l'école entre 1923 et 1927.
Il a publié de nombreux ouvrages sur la Seconde Guerre mondiale. 
Dr Lachlan Grant 
Dr Lachlan Grant is a Senior Historian in the Military History Section. He joined the Australian War Memorial in 2011 as a Historian and previously worked as a lecturer in modern history at Monash University, Melbourne, where he also completed a PhD (2010) and MA (2005). He has published widely on the Second World War, specialising in the social, cultural, and military history of the conflict. His primary research interests include the prisoner-of-war experience, Australian military encounters with Asia and empire, and Australia's Second World War in Europe. Most recently, he was lead historian and co-curator of the Memorial's new Holocaust exhibition. In 2015 he published the Changi book, based on the objects and essays in the Australian War Memorial's collection and published by NewSouth. He has also co-edited, with Joan Beaumont and Aaron Pegram, Beyond surrender: Australian prisoners of war in the twentieth century, published by Melbourne University Press.
Lachlan's PhD thesis examines the attitudes and outlooks of Australian soldiers as they encountered the diverse peoples, cultures, and empires of Asia-Pacific during the Second World War. Based on this research, his first book, Australian soldiers in Asia and the Pacific in World War II, was published by NewSouth in 2014. Lachlan's MA thesis examines the commemoration and memorialisation of the Australian prisoner-of-war experience.
Lachlan is the coordinator of the Australian War Memorial's Summer Vacation Scholarship Scheme, and in 2015 he was the Australian War Memorial's battlefield guide for the Simpson Prize on the centenary of the Gallipoli landings. He is a member of the editorial staff for the Memorial's Wartime magazine and has served as an editor and reviews editor of an academic peer-reviewed journal. In 2013 Lachlan was appointed a Departmental Visitor with the Strategic and Defence Studies Centre in the School of International, Political, and Strategic Studies at the Australian National University.